Toronto Blue Jays starter Chris Bassitt was not happy with his first-inning performance on Sunday, so he decided to pull a Tom Brady moment in the dugout when he finally got three outs. 
Brady has been seen on multiple occasions during his NFL career looking back at plays on a tablet on the sideline, and if he didn't like what he saw, the tablet paid the price with a slam.
Bassitt was seen doing the same thing following a first inning that yielded four runs for the visiting Seattle Mariners in Toronto. 
CLICK HERE FOR MORE SPORTS COVERAGE ON FOXNEWS.COM
Bassitt reviewed his inning on a tablet in the dugout, and after seeing two walks and a hit-by-pitch that loaded the bases before a grand slam by the Mariners' Taylor Trammell, he lost it. 
The right-hander stood up from his seat and started beating the tablet into the bench, while his teammates paid no mind to what was going on.
BLUE JAYS STAR DOUBLES DOWN THAT HE WILL 'NEVER' PLAY FOR YANKEES, SAYS IT'S A 'PERSONAL THING WITH MY FAMILY'
Luckily, Bassitt's outing didn't go further south from that moment. Instead, it looked up.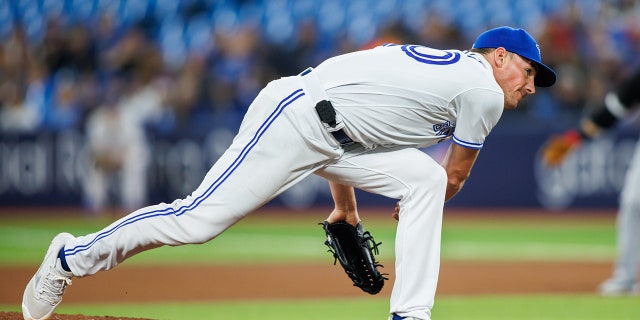 Bassitt finished the day with five innings of work, allowing only a single hit after the grand slam and no additional runs along the way. He ended up striking out seven and walking four.
It hasn't been the best of starts with a new team for Bassitt, who joined the Blue Jays this offseason. He owns a 5.18 ERA after this start.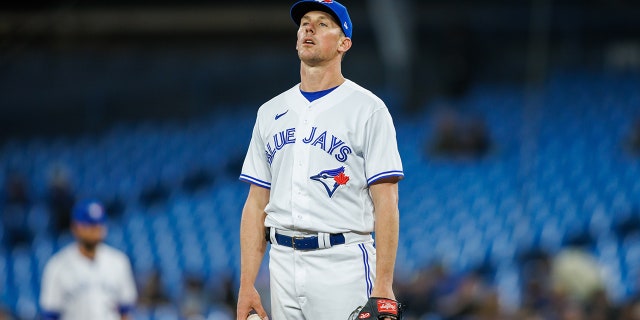 CLICK HERE TO GET THE FOX NEWS APP
However, the Blue Jays are enjoying a great start to the season with an 18-9 record entering Sunday.