Charles Barkley is sick of hearing sports personalities defending Memphis Grizzlies star Ja Morant as he's being investigated by the NBA again for an incident involving a firearm. 
Prior to the Boston Celtics and Miami Heat tipping off in Game 1 of the Eastern Conference Finals, Morant's situation was brought up and Barkley clearly had to get something off his chest. 
"We got some idiots, some fools, some jackasses on television that really just pissed me off talking about, 'Ja should make a stance saying he didn't break any laws. He didn't do anything wrong. We're in a state where you can carry a gun.' Those guys are just freaking idiots," Barkley said. 
CLICK HERE FOR MORE SPORTS COVERAGE ON FOXNEWS.COM
"It pisses me off when I hear guys say that. When you're making $100 million a year [Morant makes $39 million each year, but will make $194 million over five years] a year to play sports, your life changes. There are certain rules and regulations you have to live by, plain and simple. You can't do stupid stuff. That's the tradeoff."
One of the people Barkley is talking about is former NBA sharpshooter and current ESPN personality JJ Redick, who said that Morant should face a punishment, but he did point out that no law was broken, including other incidents he's been involved in. 
"We can go into the backstory with the incident with the teenager, Ja is claiming self-defense that the teenager threw the ball in his face," Redick said on ESPN's "First Take" on Wednesday. "We can go into the incident with the mall when he yelled at the security guard. We can go into the incident with the Indiana Pacers traveling party. As far as we know… all of these things have been investigated and no law has been broken."
GRIZZLIES' JA MORANT RESPONDS AFTER SECOND VIDEO APPEARING TO HOLD GUN: 'CONTINUING TO WORK ON MYSELF'
Redick touched on GOP lawmakers as well, bringing up Texas Gov. Greg Abbott along the way. 
"In our country right now the gun culture is pervasive…. We've got mass shooting after mass shooting and nobody is doing [anything] about it…  But, there's no consequence for Greg Abbott telling his constituents that they should 'go buy more guns' and then we have mass shooting after mass shooting in Texas," Redick said. 
"Why are we trying to lay down the hammer on a 23-year-old who didn't break a law? Explain that to me."
Barkley sees things differently now that Morant has a platform as global as the NBA.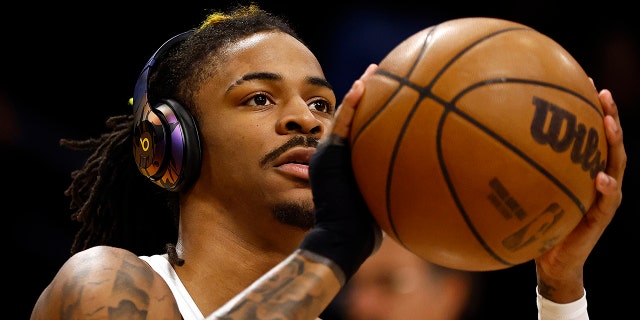 "If you want to do all that stuff and give all that money back, more power to you. You can make that stance. 'Know what? I want to do what I want to do. I want to flash my gun and make videos and do things.' Ok, that's fine. But you can't make money on the NBA doing this stuff," he said.
"I just hope that he grows up and realize like, yo, man, first of all, you're not a thug. You're not a criminal. You're not a crook. You're a guy making $100 million a year the dribble a stupid basketball. And, you hit the lottery. We all hit the lottery to do something. There's people out there working nine to five, 80 to 90 hours a week going to make $25,000 a year. They would kill to be in our situation."
ADAM SILVER 'SHOCKED' GRIZZLIES STAR JA MORANT WAS SEEN WITH FIREARM ONCE AGAIN
Morant appeared to wave a firearm in an Instagram Live video on his friend, Davonte Pack's, account. The Grizzlies have since suspended him from all team activities while they await the results of the league's investigation. 
Commissioner Adam Silver addressed the situation on Tuesday night, saying that he is "assuming the worst" in Morant's case. A hefty suspension has been talked about as this is his second incident involving a firearm on Instagram Live.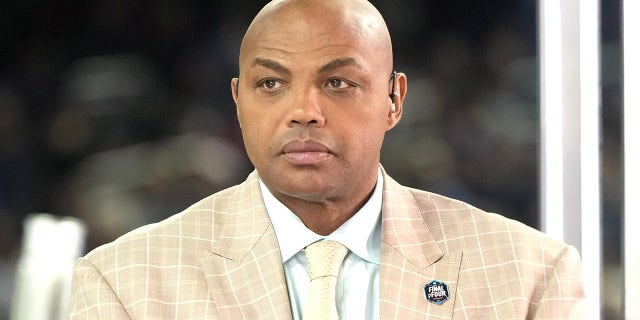 CLICK HERE TO GET THE FOX NEWS APP
The first occurred during a road trip in Denver where Morant was seen on his own account showing a firearm while intoxicated in a nightclub.