Cleveland Browns owners Jimmy and Dee Haslam remembered Pro Football Hall of Famer and civil rights activist Jim Brown after Brown died Thursday night at the age of 87.
"Jim Brown is a true icon of not just the Cleveland Browns but the entire NFL," the Haslams said in a statement Friday. "He was certainly the greatest to ever put on a Browns uniform and arguably one of the greatest players in NFL history. 
"Jim was one of the reasons the Browns have such a tremendous fan base today. So many people grew up watching him just dominate every time he stepped onto the football field, but his countless accolades on the field only tell a small part of his story."
STEELERS STAR T.J. WATT LAUGHS AT HIMSELF AFTER HILARIOUSLY FALLING INTO POOL
Brown died peacefully in his home in Los Angeles, according to Brown's wife, Monique. 
Brown was selected as the NFL's MVP in 1965 and led Cleveland to the organization's last championship in 1964. 
He was considered the greatest running back of all time at the time of his retirement in 1965. 
Brown retired following the 1965 season to focus on his acting career and civil rights activism. 
Brown participated in the Cleveland Summit June 4, 1967, to show support and hear boxer Muhammad Ali's reasons for rejecting the draft during the Vietnam War.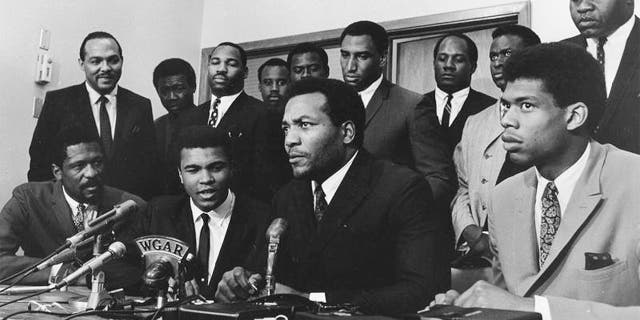 He also founded Amer-I-Can in 1988, a group formed to serve "at-risk and high risk youth in underserved schools and juvenile detention facilities."
CLICK HERE FOR MORE SPORTS COVERAGE ON FOXNEWS.COM
"His commitment to making a positive impact for all of humanity off the field is what he should also be known for," the Haslams said. "In the time we've spent with Jim, especially when we first became a part of the Browns, we learned so much from him about the unifying force sports can be and how to use sport as a vehicle for change while making a positive impact in the community. 
"Jim broke down barriers just as he broke tackles. He fought for civil rights, brought athletes from all different sports together to use their platform for good.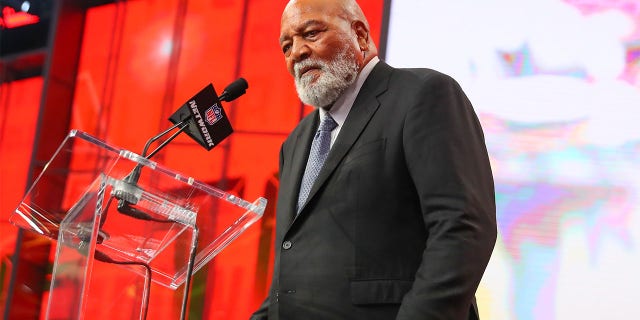 CLICK HERE TO GET THE FOX NEWS APP
"Many thought Jim retired from football too soon, but he always did it his way. From the football field, to Hollywood, to his work in athlete activism, Jim always played the leading role. His devotion to fighting racial injustice, improving education for youth and positively impacting the many lives he has through his Amer-I-Can program has left a lasting legacy well beyond all he accomplished on the field.
Brown entered the Pro Football Hall of Fame in 1971.