The LSU Lady Tigers are the reigning women's college basketball champions. One of the team's superstar players, Angel Reese, has enjoyed a whirlwind over the past month.
Reese has signed multiple name, image and likeness deals since she was named the NCAA women's basketball tournament's Most Outstanding Player. 
The LSU forward, also known as the "Bayou Barbie," will reach another milestone this week — her 21st birthday. 
On Tuesday, she took to social media to reveal she will be riding around the LSU campus in style as the proud owner of a new Mercedes-Benz.
CLICK HERE FOR MORE SPORTS COVERAGE ON FOXNEWS.COM
"BIG BODY BENZ BARBIE!" Reese wrote on Twitter, along with eyeball, heart, and celebration emoji.
"Why not get a new car when it's your 21st birthday week??? Thank you @mercedesbenzbatonrouge for helping me purchase my NEW CAR!! I wouldn't be the BAYOU BARBIE without @matchpconnect @bayoutraditions #BAYOUBARBIETURNS21 #GODDID."
Reese's rise to stardom did not come without controversy. In the fourth quarter of the LSU-Iowa title game, Reese flashed the "you can't see me" taunt by placing her hand in front of her face. 
ANGEL REESE REVEALS SHE CALLED SHAQ OVER LSU PRAISE AND RECEIVED EXPLICIT RESPONSE
Resse also pointed to her ring finger late in the game to show where her national championship ring would eventually be placed. Both gestures were directed at Hawkeyes star Caitlin Clark. 
Clark later said she doesn't have any issues with Reese, that the two are simply competitors.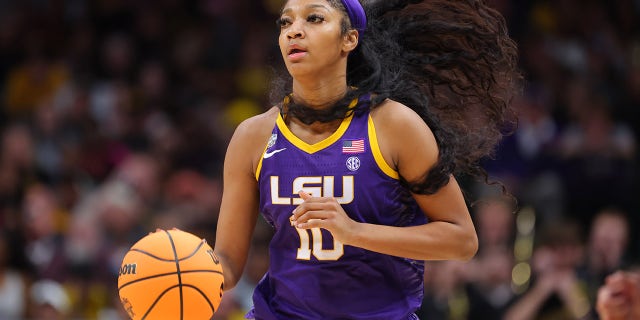 "You should be able to play with that emotion. That's what makes it so fun. Nobody wants to tune in and not see people be competitive and passioned about what they're doing across any sport," Clark said.
"That's how it should be. I believe that's what it should be. That's how I'm gonna continue to play, that's how every girl should continue to play. I'm just lucky enough that we have fans support us and want to watch that type of basketball."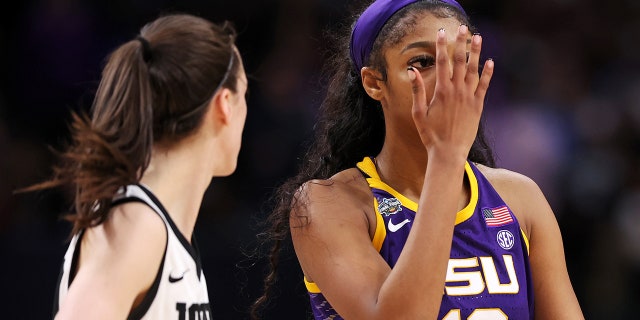 Clark added that the criticism that Reese was receiving at the time was unwarranted. 
"I don't think Angel should be criticized at all," Clark said. "No matter what way it goes, she should never be criticized for what she did. I compete, she competed. It was a super, super fun game. I think that's what's going to bring more people to our game."
CLICK HERE TO GET THE FOX NEWS APP
Reese will return to Baton Rouge for next season as the Lady Tigers look to defend their national title. LSU added some firepower to the roster last week with the addition Hailey Van Lith. 
She played at Louisville before transferring to LSU.