Megan Rapinoe was on hand Sunday to help the Seattle Storm retire Sue Bird's No. 10 jersey.
Bird retired from the WNBA at the end of the 2022 season. She spent 20 years in the pros and has many accolades to her credit. Bird was a two-time national champion at UConn before becoming a four-time WNBA champion and five-time Olympic gold medalist.
CLICK HERE FOR MORE SPORTS COVERAGE ON FOXNEWS.COM
She was a 13-time All-Star, five-time All-WNBA First Team member and was named to the 10th, 15th, 20th and 25th WNBA anniversary teams.
Rapinoe lauded Bird's career as "arguably the best" of anyone in sports.
"Congratulations on like, arguably the best career that anyone has ever had in the history of any sport ever," Rapinoe said at the ceremony in Seattle.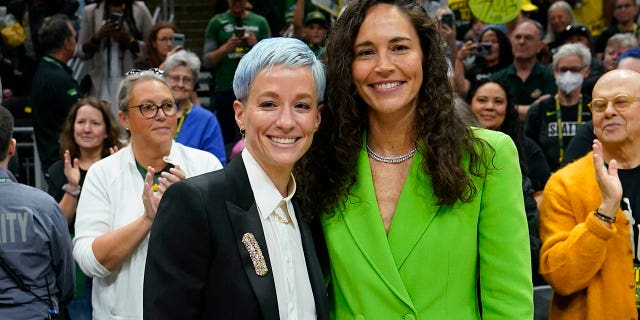 But her statement sparked a debate on Twitter. While Bird is headed for the Basketball Hall of Fame in a few years, basketball fans took a peek at her stat line and disagreed. Bird averaged 11.7 points, 5.6 assists and 2.5 rebounds in 580 career WNBA games with similar numbers in the playoffs.
LYNX RETIRE SYLVIA FOWLES' NO. 34 IN VICTORY OVER THE SPARKS
Rapinoe may be a little biased. She and Bird have been together since 2017 and the two got engaged in October 2020. The two talked to People in March 2022 about the wedding planning.
"Ironically, this is, like I said, honestly, stars aligning seems to be the theme," Bird told the outlet. "We're kind of toying with having a wedding in Mexico maybe. So there'll definitely be Coronas on deck. I can count on that for sure."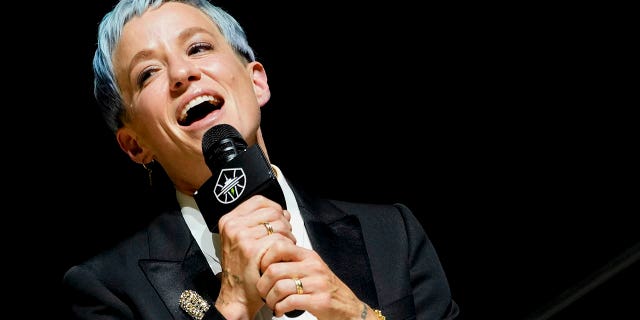 CLICK HERE TO GET THE FOX NEWS APP
While Bird may have a little bit more time on her hands, Rapinoe is about to enter her busy season. Along with the National Women's Soccer League in full gear, she will look to help the U.S. women back to a World Cup championship.