Sudanese army accused its rival paramilitary Rapid Support Forces (RSF) of firing upon a Turkish evacuation plane as it was making a landing plane was landing at Wadi Seidna Airport outside the capital Khartoum on Friday, reported Daily Sabah.
The army claimed the shooting wounded a crew member and damaged the fuel supply.
However, the Turkish Defence Ministry said that there were no reported injuries as a result of the small arms firing on its military jet.
In an assurance, the ministry said that the C-130 military aircraft had safely landed and confirmed none of the crew was injured, "but the plane has been parked for necessary precautions."
Mohamed Hamdan Dagalo-led RSF denied shooting at the plane and said the army was "spreading lies."
"Our forces have remained strictly committed to the humanitarian truce that we agreed upon since midnight, and it is not true that we targeted any aircraft in the sky of Wadi Seidna in Omdurman," the Dagalo's RSF said in a statement.
It noted: "How can it be reasonable for our forces to attack a Turkish evacuation plane while it was us who protected the mission in recent days and helped evacuations in all districts of the capital?"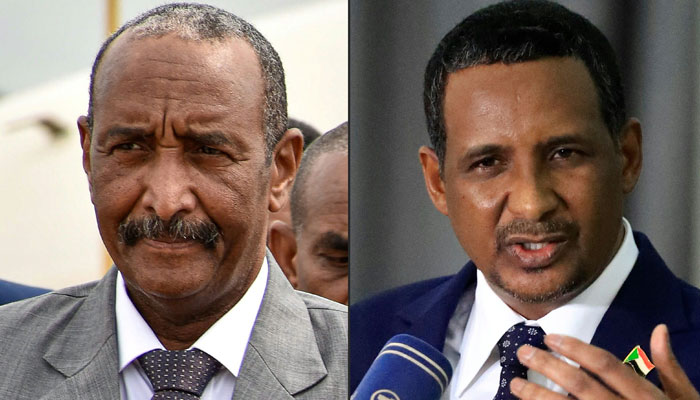 Turkey has been conducting evacuation operations to extract its citizens from the conflict-stricken country in which its army and a paramilitary RSF had been locked in a fierce fighting that started on April 15.
The Sudanese army demands a complete merger of RSF in it — causing a conflict to spark between the two factions.
The inexorable fighting claimed more than 512 people, with thousands wounded and leaving millions stranded in homes who had been running short of basic necessities such as electricity and food supplies.
Around 2,000 people, including 1,338 Turks, have been evacuated from Sudan. The recent number of 170 people arrived in Istanbul from Port Sudan on a 400M military cargo plane early Friday.
President Recep Tayyip Erdoğan, including the UN, US and Saudi Arabia has called on both sides to end the cease conflict and go for negotiations.
On Monday, Saudi Arabia and the US mediated the truce between the two warring groups however, despite the agreement, the fighting was reported by several media outlets.